Deva Products - calling all curls...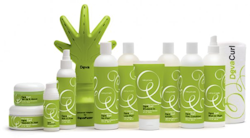 Embrace your curls and restore them to their natural order with our proven hair care technique: Cleanse. Hydrate. Style. With Deva products, you'll have naturally gorgeous and frizz free, manageable curls. Stop by to see our huge selection!
Kristel Cotton, owner and curly hair specialist is uniquely trained and experienced to provide your curly hair services. Please see our before and after gallery for examples of her work.
Click on the product categories at left to learn more.